Guidance for delegates wishing to register
Editing/ cancelling your registration
NB: The guidance below is for those wishing to register as a delegate. If you are the administrator of an event please see Delegate registration.
Editing your registration
NB: You can only edit your registration if you have yet to pay for it. If you wish to edit your registration after paying, or cancel altogether, please contact the event organiser. You will find their details when you log into your personal dashboard (see below) .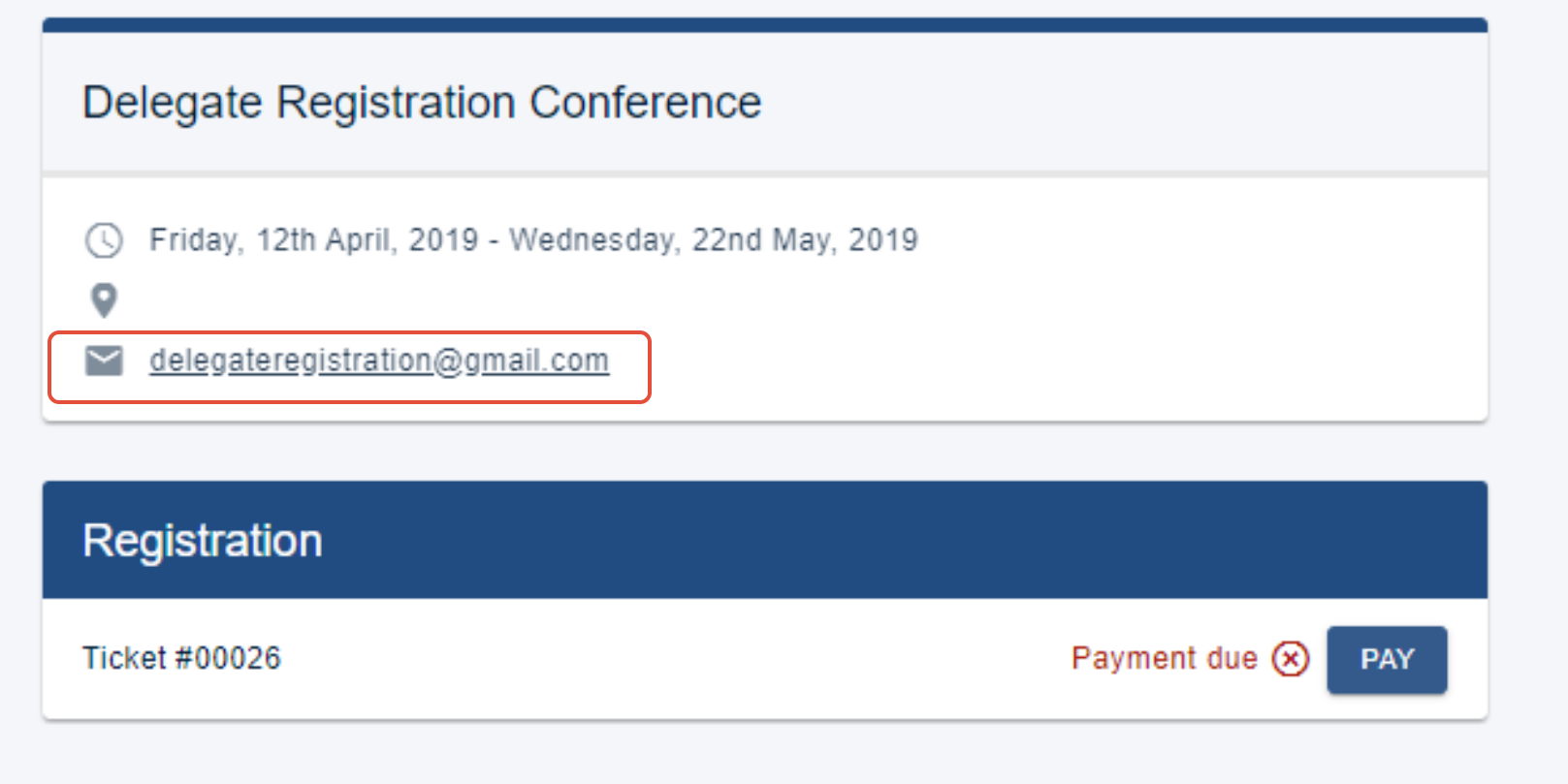 Editing your registration
Log into your personal dashboard. Click on the Pay button.

This will open up your registration. Click on the blue edit button in the top corner.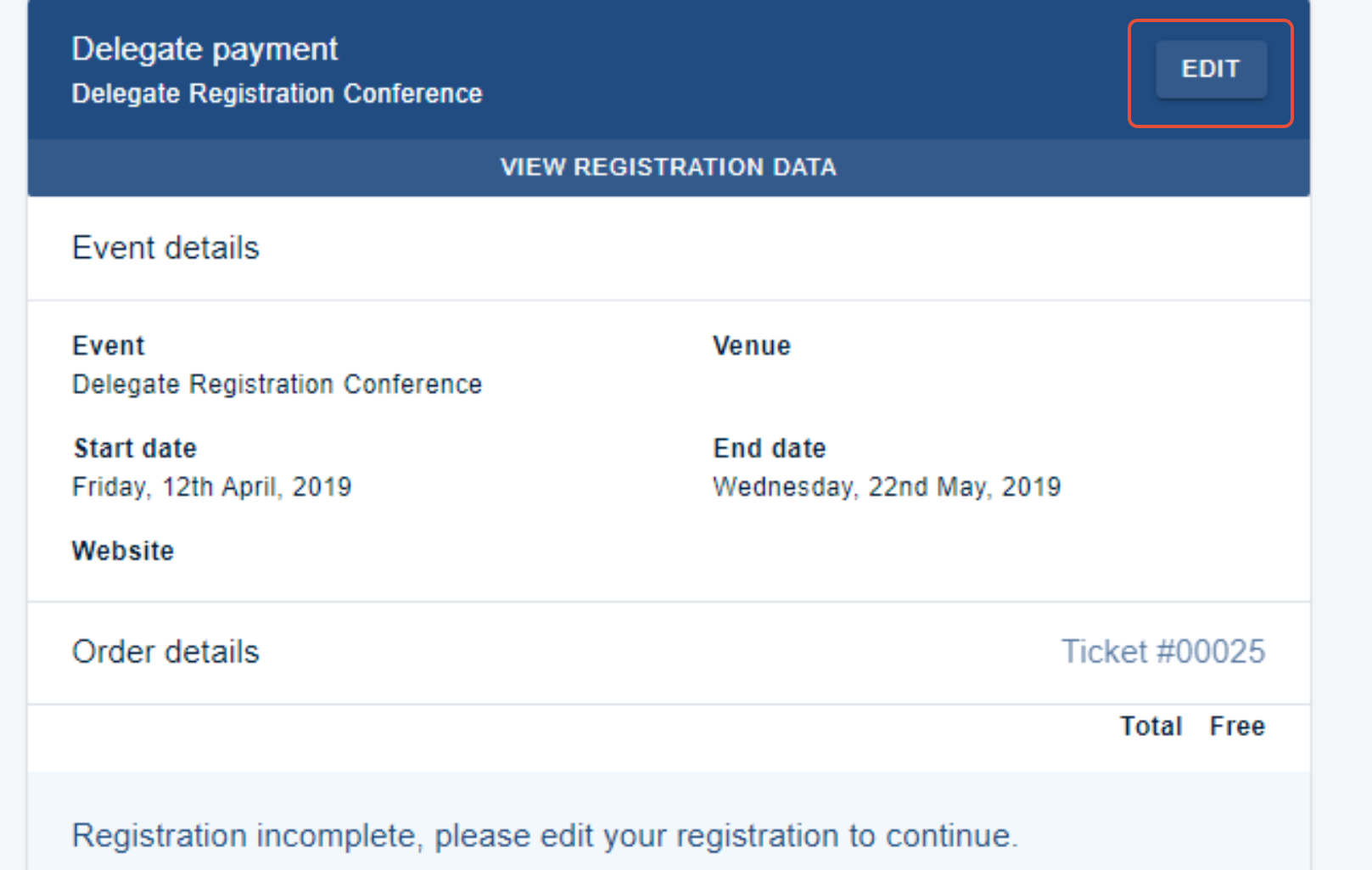 After editing your registration, you can then click the blue Payment button

You will be presented with the payment options set up by the event administrator, currently Paypal, via Invoice or via card through Stripe and/ or Authorize.net.
Click your chosen option to pay for your delegate registration. If you select Pay Via Invoice, you should follow the instructions in the invoice to make your payment for the conference.