How to create coupon codes for delegate registration 2.0 (2023 version)
Learn how to create coupon codes (discount codes) for tickets for delegate registration.
This information is for Admins ONLY!
You can either watch the video below for a step-by-step walkthrough or scroll down to follow the written instructions.
From your dashboard, scroll down to Registration on the left-hand column and click on Tickets.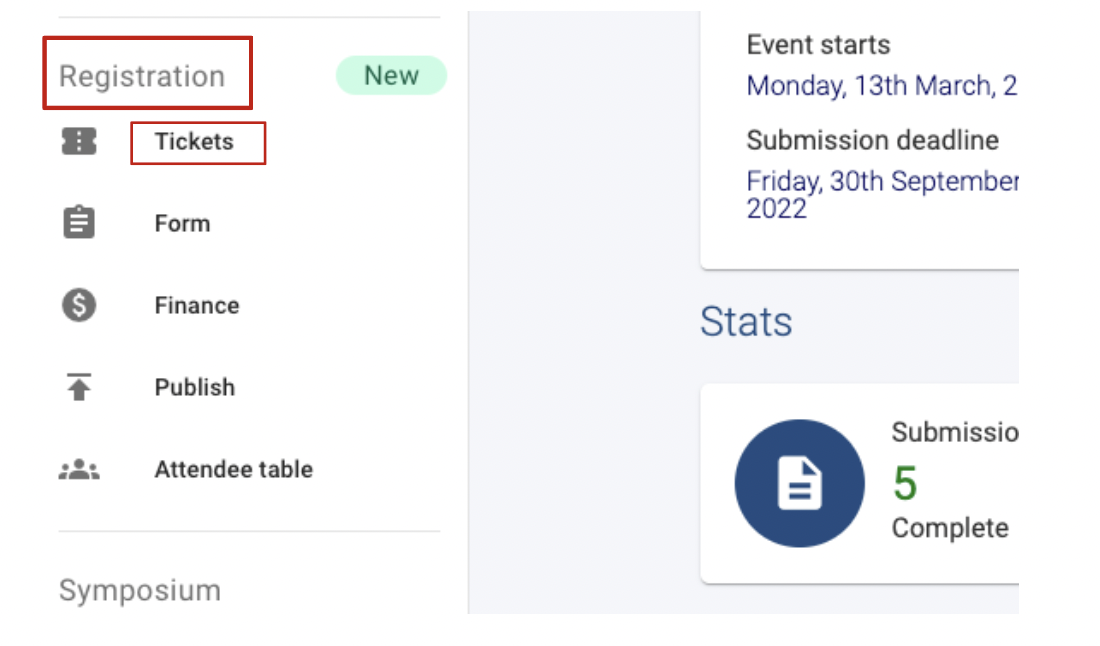 To the top right on the next screen click on the Coupon Tab.

Then click on the Create Coupon Button.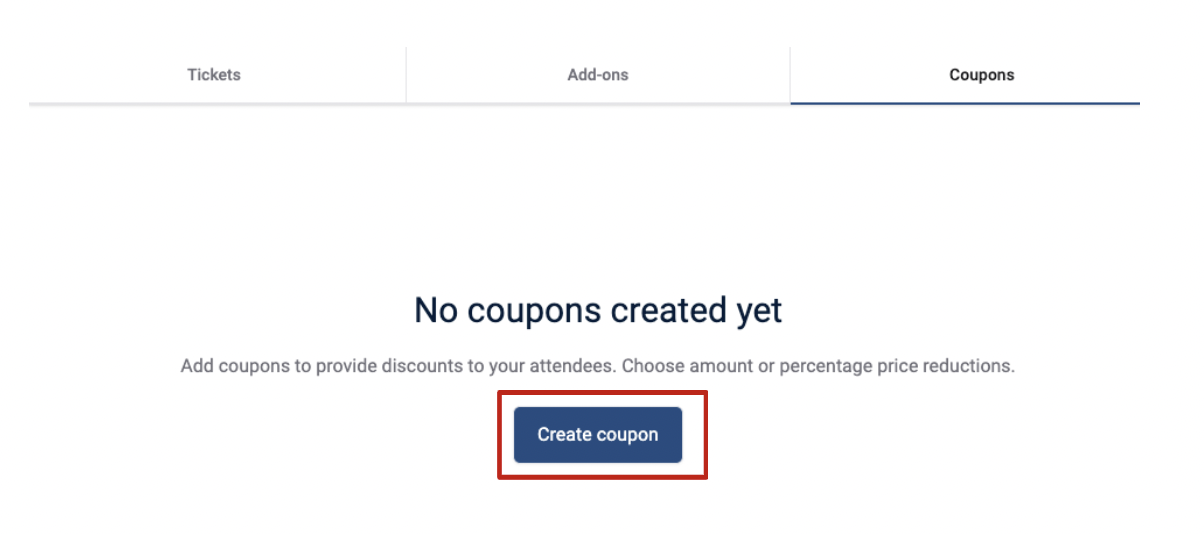 A pop-up screen will appear to the right of the screen.
You'll need to add the following information:
Coupon Name i.e. Discount10
Discount amount (percentage) i.e. 10
Quantity Available - how many times this coupon code can be used
Date ranges the coupon will be active
You can select which tickets and add-ons the coupon code can be used on by selecting the tickets from the drop-down box named "Add Tickets" and "Add Addons"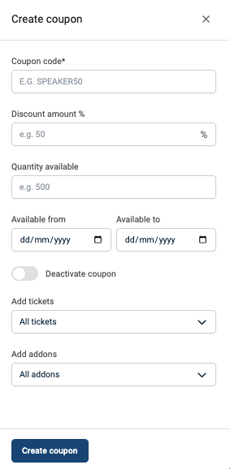 When all this information is complete you can click the Save Coupon button at the bottom of the screen.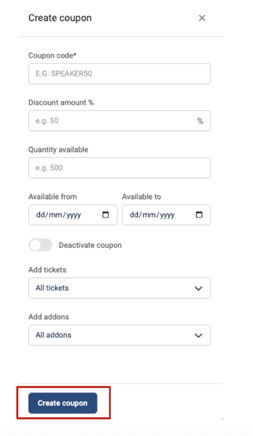 If you require further assistance please contact our Support Team via the Contact Form.