How to reassign a registration email address on delegate registration 2.0 (2023 Version)
Here you can find instructions on how to change a registration email address for delegate registration.
Please note this information is for Admins ONLY!
You can either watch the video below for a step-by-step walkthrough or scroll down to follow the written instructions.
From your Event Dashboard, on the left-hand column, scroll down to Registration and click on the Attendee Table tab.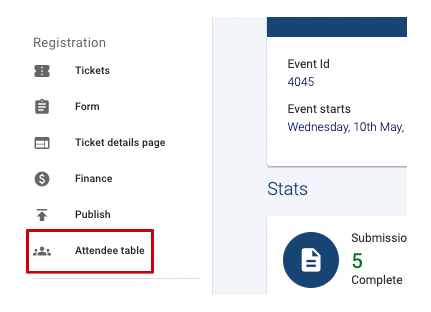 Search for the attendee you want to change the registration email address in the search box at the top left of the table and then click on their name.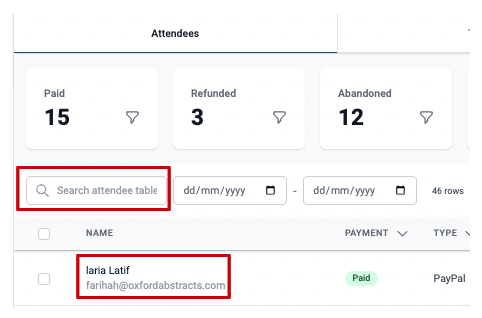 On the column that appears to the right of the screen, under Form Details, click on the arrow symbol under the email tab.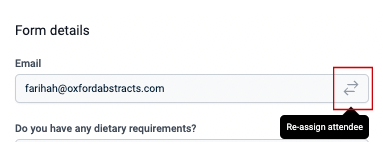 Add the new email address to the New Email tab.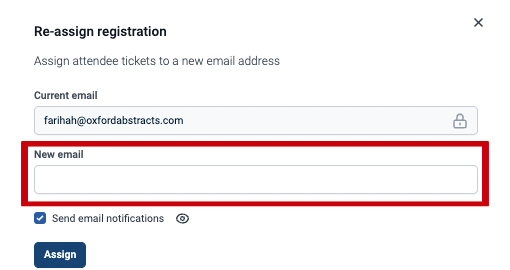 If you want to notify both attendees of the change, make sure the Send Email Notifications box is ticked and click on the eye symbol to view the emails that will be sent to each attendee.
If you do not want to send an email, then please untick this box.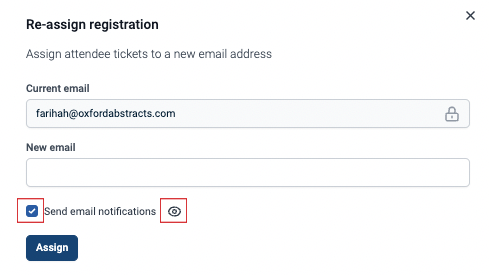 Then click the Assign button to make the changes.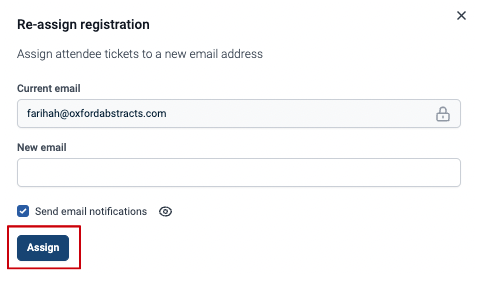 Should you need any further assistance, please get into touch with our Support Desk via this
Contact Form
.