How to view transactions on the attendee table 2.0 (2023 Version)
Learn how to view and download all transaction information from the transaction table.
This information is for Admins ONLY!
From your main dashboard, go to the left-hand column and scroll down to Registration; click on Attendee Table under the Registration heading.

Then select Transaction at the top right of the screen.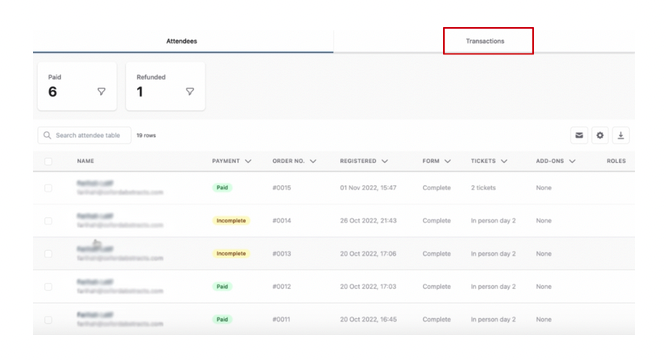 You will find a breakdown of all the transactions, including payments and refunds.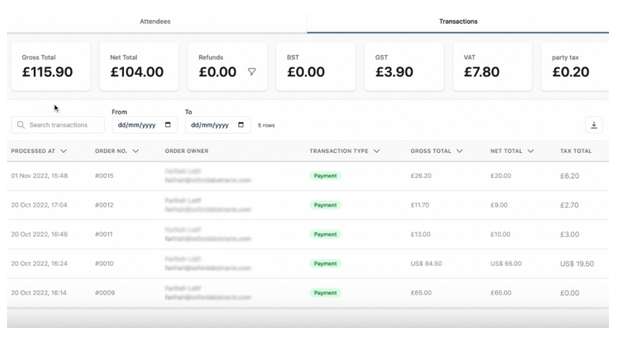 Gross = Total amount that includes tax.
Net = Total amount that does no include tax.
If you want to download this information, you can click on the download arrow to the right of the screen.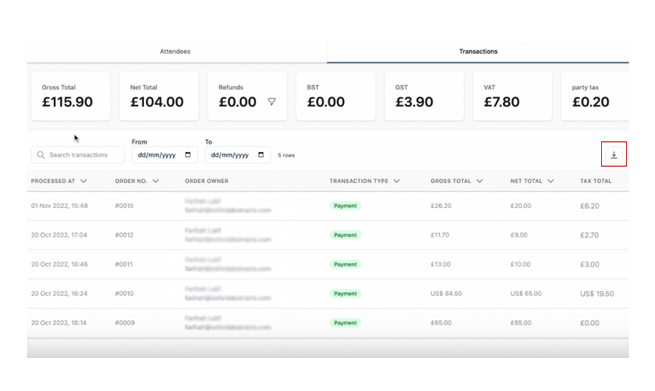 ---
Transaction Type Meaning
Invoiced - An invoice has been sent but hasn't been paid yet.
Paid - The balance has been paid.
Pending Refund - Waiting for admin to mark refund as complete.
Refunded - Money has been refunded.
Should you require any further assistance please get in touch with our Support Team via our Contact Form.