Paying for your submission
Sometimes, conference organisers ask for a fee to be paid when submitting your abstract. The guidance below shows you how to do this.
NB: The guidance below is for users who are submitting to a conference. If you are the administrator of an event please see The submission stage.
Follow the link to the submission form. If there is a fee charged for submitting, you will see the blue PAYMENT button at the top of the form.
First, complete the form.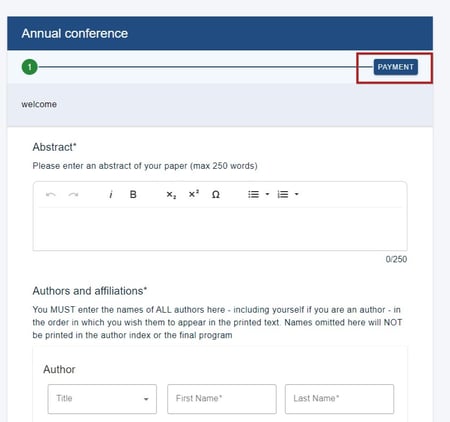 When you have done so, click the PAYMENT button at the bottom of the form.