As well as the default questions, you can add your own. There are different types of questions for collecting specific data.
The guidance below is for event administrators/ organisers. If you are an end user (eg. submitter, reviewer, delegate etc), please click here.
Go to Event dashboard → Registration → Delegate form
Skip to Question types
Begin by clicking the + Question button at the top right of the page.

Choose a question type and then click Create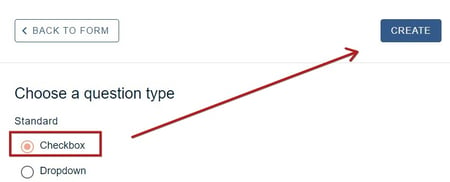 You will be prompted to enter a question name. Enter and press OK.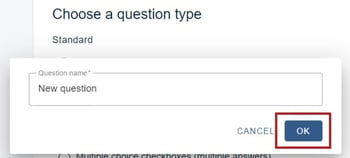 You can then fill in the details, and click Back to form when you are finished. Changes will be saved automatically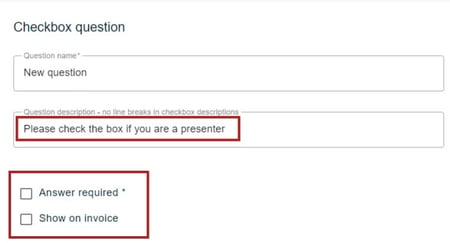 ---
Question types
Checkbox
This type of question is suited to when you just want the delegate to give an affirmative to a question. The question appears as below.

Dropdown
For questions with a choice of options for a single response.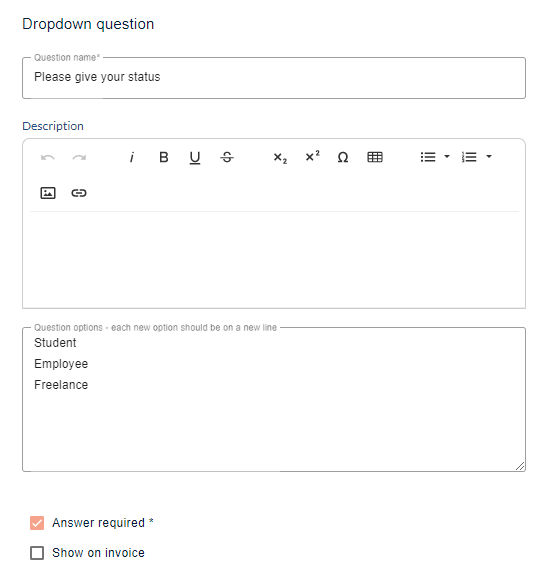 Dropdown questions appear as below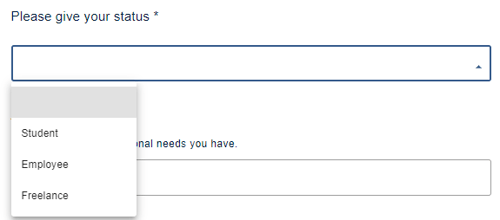 Dropdown with sub categories - This option can be used for choosing a category, and then a sub category. Enter your details, ensuring the dropdown options are formatted as indicated.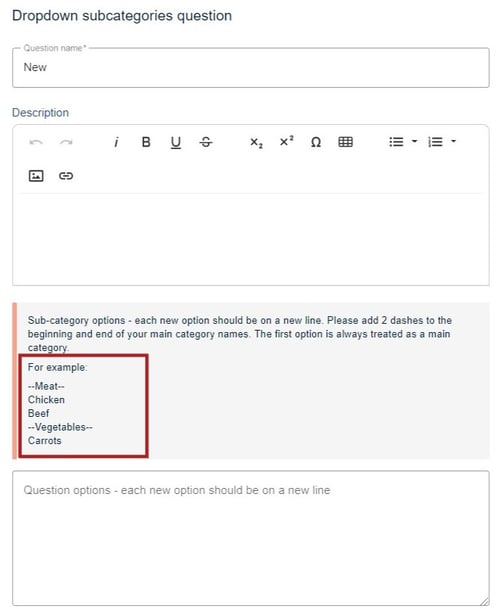 It is displayed as follows.
Step 1

Step 2

Multiple choice radio question (1 response only)
This can be used for choosing one answer from a list, in the same way as the Dropdown option, above.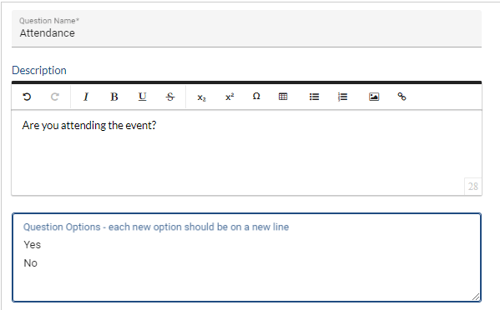 It is displayed as follows.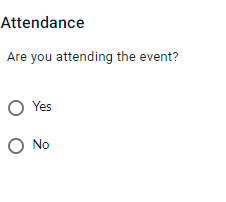 Multiple choice checkbox (multiple answers) question
Used for choosing multiple options from a list.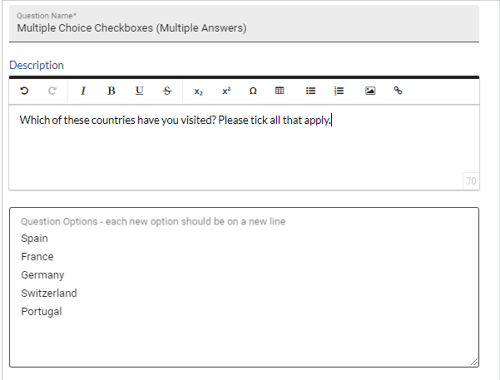 It is displayed as follows.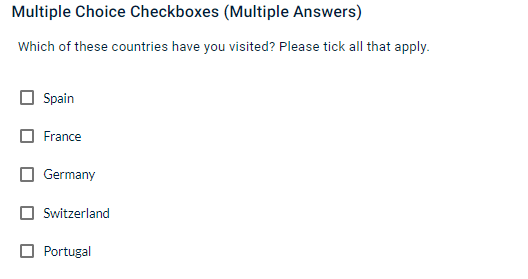 File upload question - Used for uploading documents.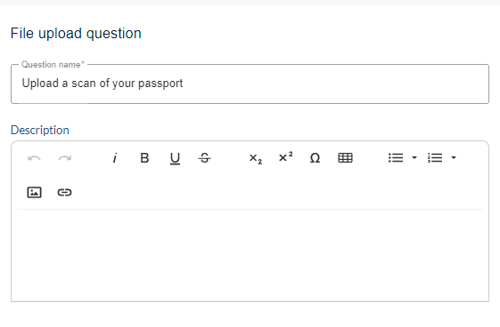 It is displayed as follows.

Short Text
Ideal for entering brief information.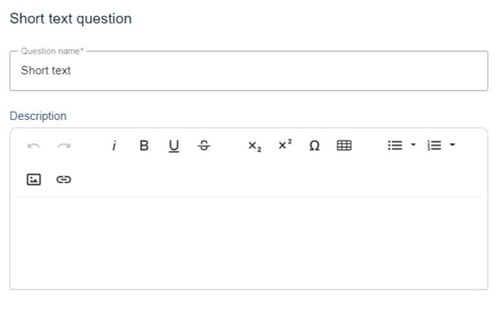 It is displayed as follows.
Text editor question - allows for long text input with formatting options.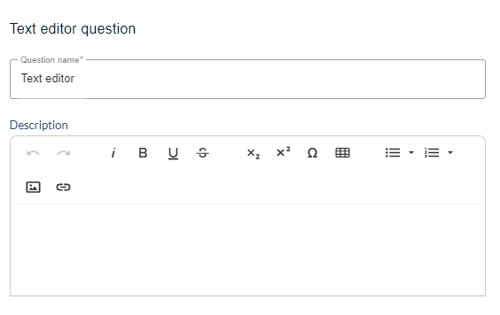 It is displayed as follows.

---
Readonly questions
Text block question - used for giving information or instructions to the user and doesn't require a response.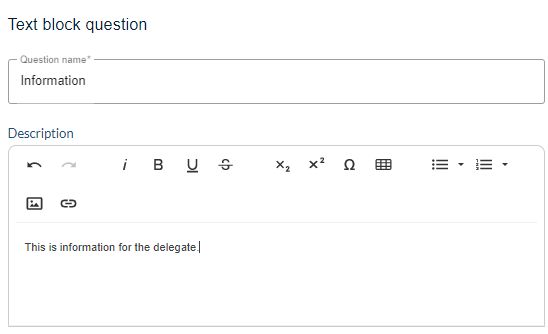 It is displayed as follows.

Page break - inserting a page break will create a new page of questions.
For guidance on the below, see Setting conference fees and events.

---
Dependency questions
Dependency questions are questions that depend on the response to a previous question, eg. if a specific response is chosen, then a new question will be revealed.
See Dependency questions for guidance on setting these up.
NB: You can only set up dependency questions when the 'parent' question is a 'choice' type of question, e.g. checkbox, dropdown or radio button questions. Conference tickets and events questions are also included.