Guidance for delegates wishing to register
Registering for an event as a delegate
NB: The guidance below is for those wishing to register as a delegate. If you are the administrator of an event please see Delegate registration.
After following the link you have been supplied by your conference organiser - you will be directed to log in or register for an Oxford Abstracts account. Once you have done so you will then see the delegate registration form. Forms will differ according to the event requirements, so some of the following won't apply in all cases.
1) If you have been issued with a coupon code, enter here. This will then reveal the ticket that applies to your case (eg, membership rates, etc).
2) If a question is marked with an asterisk, a response is required.
Go through the form and enter your details.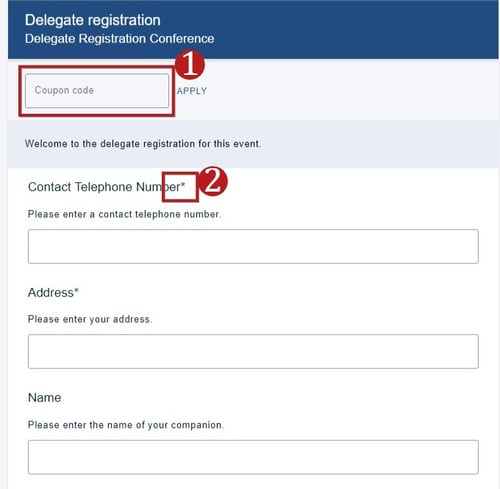 Click payment when you have completed your form.

You can then select your preferred payment method.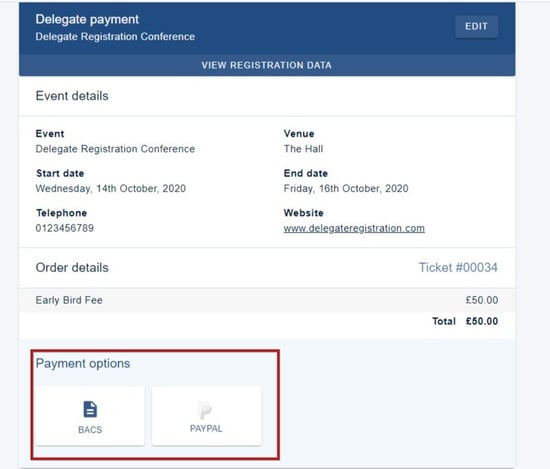 Please note that once you have paid for your registration, you will be unable to edit it so please contact the admin of the event should you wish to make any changes.
Once you have paid, you can download your invoice (see the button in the bottom right hand corner).