If you require, you can register on behalf of a delegate - whether you have the payment method or not.
The guidance below is for event administrators/ organisers. If you are an end user (eg. submitter, reviewer, delegate etc), please click here.
Go to Event dashboard → Registration → Delegate form
In the header of the form, bottom right, click on Register on someone's behalf.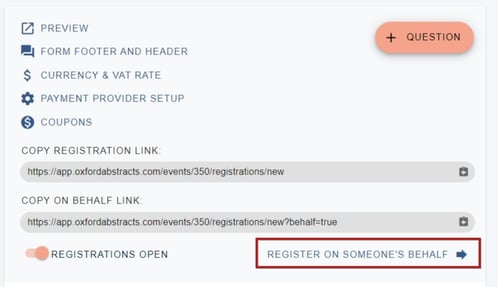 Enter the delegates email address and complete the form.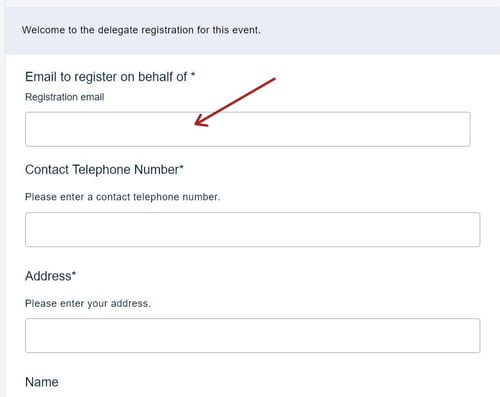 Click Payment at the bottom of the form.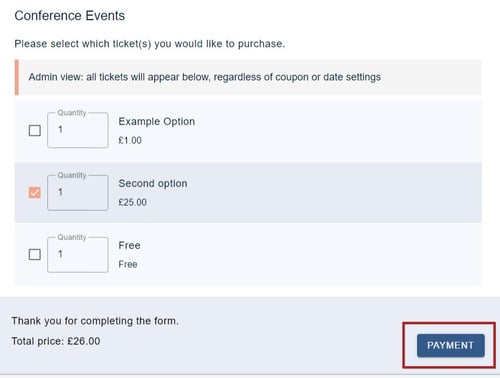 You can then choose from the payment options. The recipient will then receive a confirmation email with a link to log in and view their registration and invoice.
NB: If you don't have the payment details for the delegate, see below.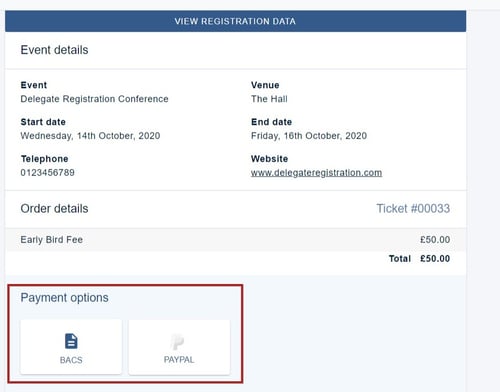 Enabling the delegate to pay after you have registered on their behalf
If you want the delegate to pay after you register them, follow the instructions above, then click on the invoice/ BACS option. This will create a registration, but leave the payment pending.
Go to Event dashboard → Registration → Delegate table
Ensure the payment method column is visible. (See Delegate registration table)
Click in the relevant row to select the method (the menu will depend on your options) and click pending. When the delegate logs back in, they will be able to pay using the method of their choice.