Preparing for the submission stage
Restricting who can submit by email
If you wish, you can restrict submission to your event to a specific group of people by adding their email addresses. It is not available in the FREE package.
The guidance below is for event administrators/ organisers. If you are an end user (eg. submitter, reviewer, delegate etc), please click here.
NB: The instructions below show how to manually add emails to a restricted list of submitters. This process can also be done automatically through API. If you have a list of email on a system, you can post these to a specific stage using API.
Go to Users → Submitters tab
The example below uses a multistage event, but the process is the same for a single stage event.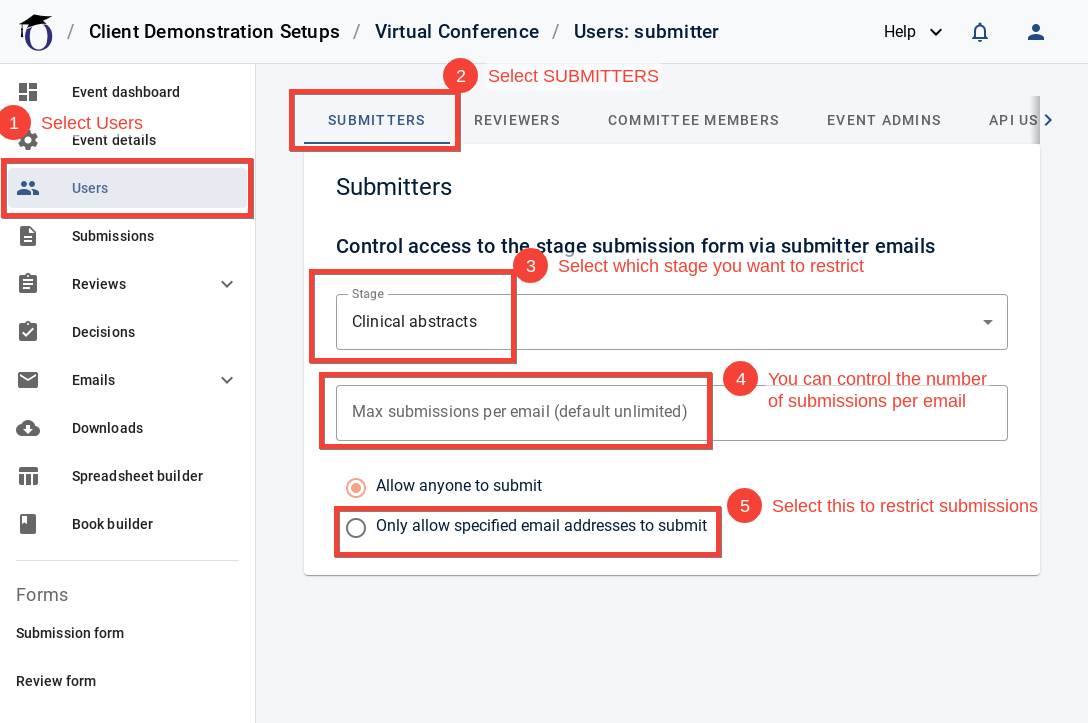 Once you have selected Only allow specified email addresses to submit scroll down for the following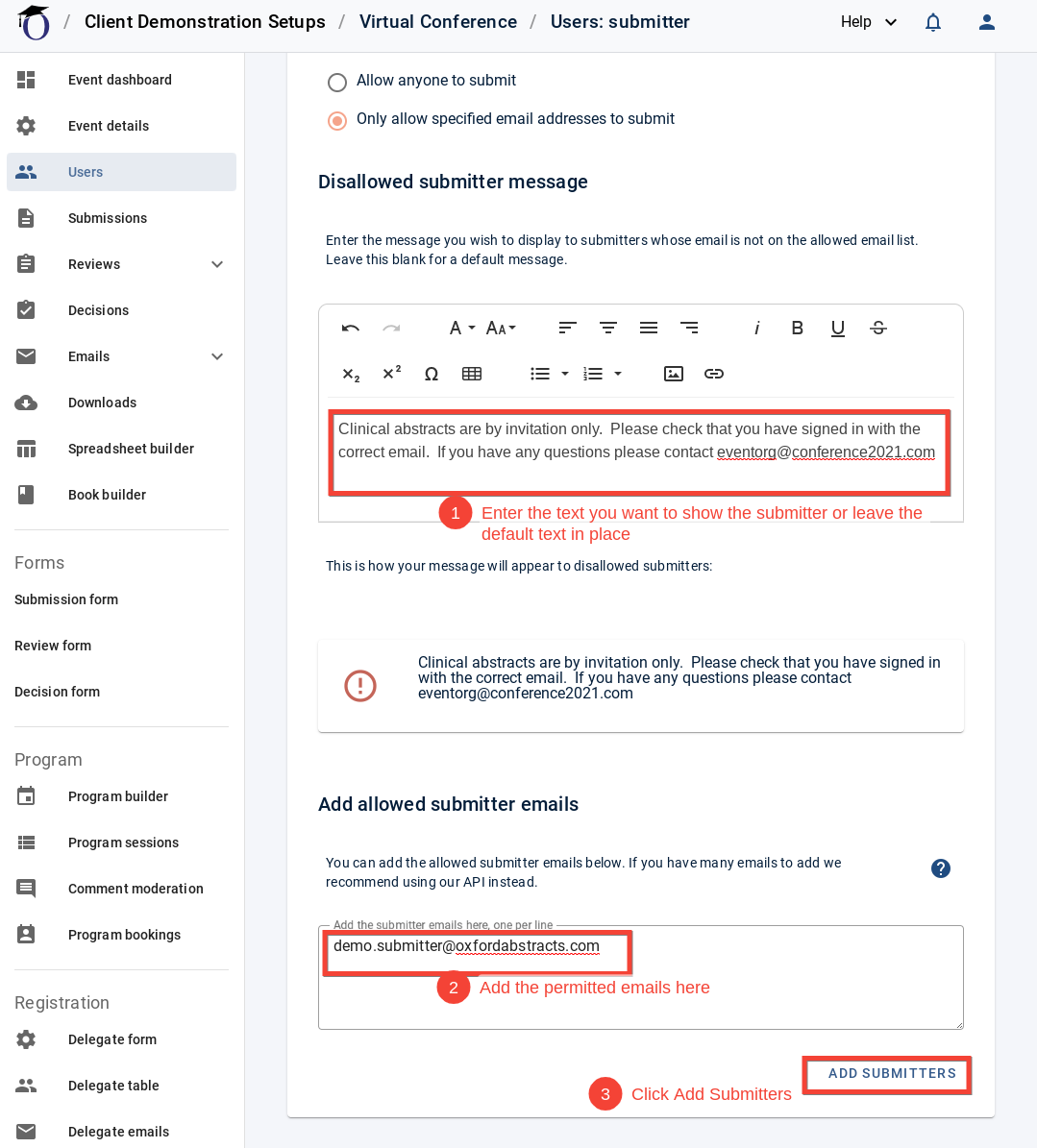 Once you have added the submitters they will appear in a searchable list at the bottom of the page from where you will be able to delete the emails if you wish.