The delegate registration table is a very useful tool for having an overview of delegate information, and to manipulate and extract data. You can also send emails from the table.
The guidance below is for event administrators/ organisers. If you are an end user (eg. submitter, reviewer, delegate etc), please click here.
Navigate to Event dashboard → Registration → Delegate table
In the top left, you will see a status bar, which gives an overview of registrations.
For guidance on how to create and send emails from the table, go to How to email from tables.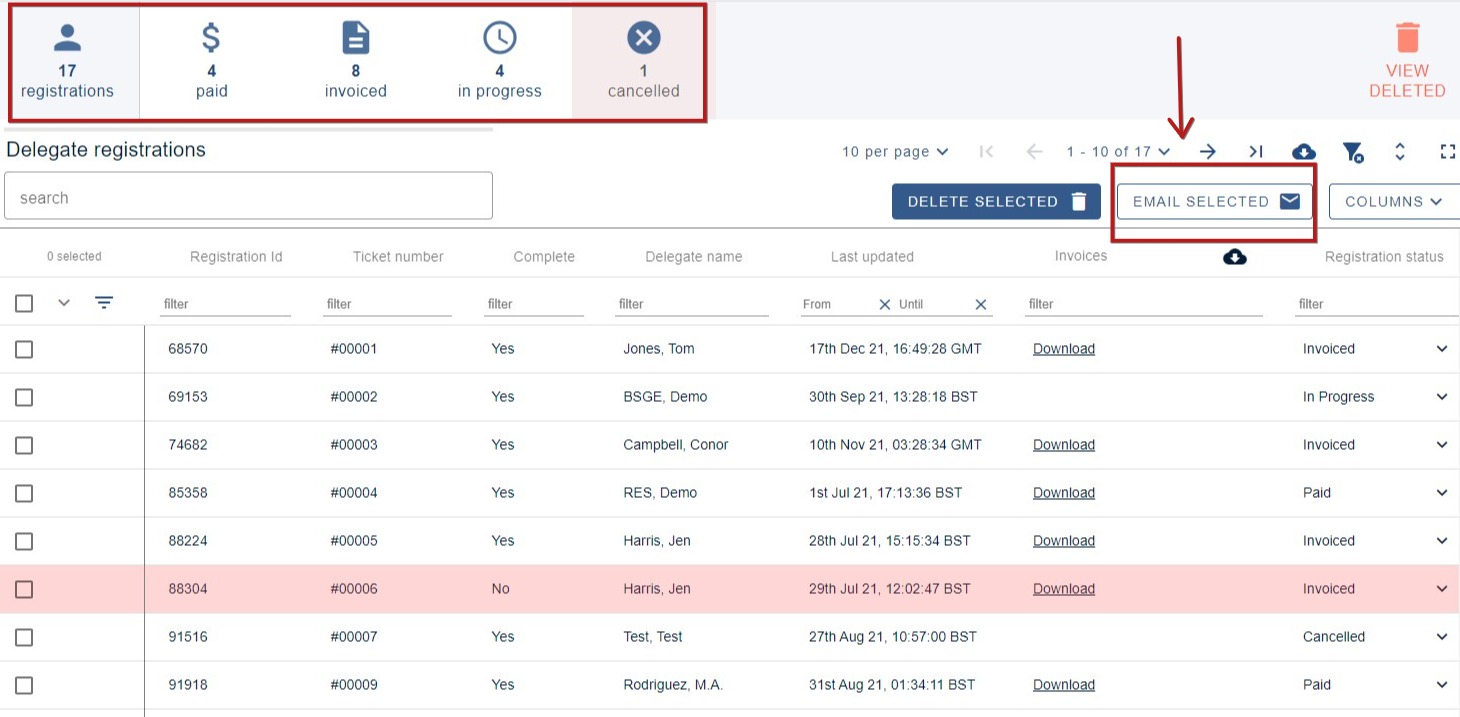 If you click on the arrow next to Columns, you will that columns are in three categories, with the ticket response questions separate.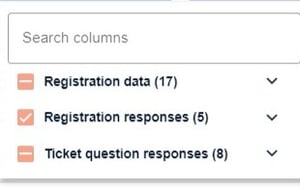 If you click on Registration data, you'll see columns that can assist you in monitoring registrations.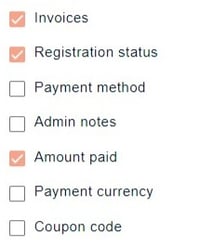 You can download invoices individually or in bulk by checking the boxes in the far left column and then clicking the download button in the header of the Invoice column.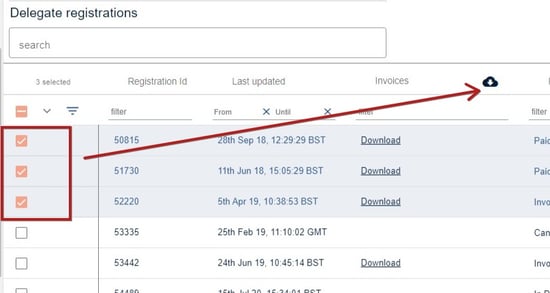 Clicking on the email address will open your default email client. Clicking anywhere else in the row will access the registration. To edit, see Editing or changing the status of a registration
Any row with a pink background denotes registrations that are incomplete (at least one mandatory question hasn't been answered).