Withdrawing or removing your submission from a symposium
NB: The guidance below is for users who are submitting to a conference. If you are the administrator of an event please see The submission stage.
If settings allow, you can withdraw your submission from a symposium by clicking REMOVE in create/edit submission screen shown below.

You can also withdraw your submission to a symposium by clicking on Show list of related symposia in your personal dashboard.

You can then click on the title to open up the Symposium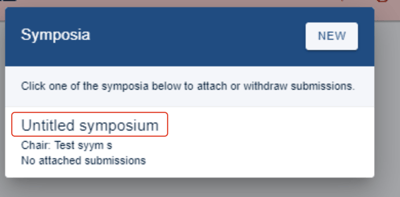 ... then scroll down to the Submissions section, and click Remove.

You will then be prompted with a warning. Click OK if you would like to go ahead.

Click Continue to return to your dashboard.