Preparing for the decision stage
Acceptance types
When going through the decision making process, you will first need to decide on the acceptance type - ie oral, poster etc.
The guidance below is for event administrators/ organisers. If you are an end user (eg. submitter, reviewer, delegate etc), please click here.
Go to Event dashboard → Forms → Decision form
Click on Manage Acceptance Types at the top of the form

You can 1) Overwrite the default options,
2) delete any, and
3) enter a new acceptance type and click the + button.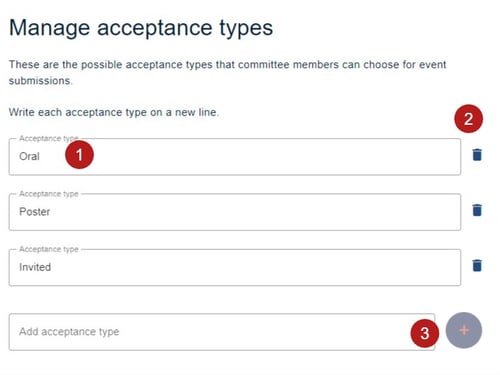 Changes are saved automatically.
These will now appear in the Decisions column in the Decisions Table as below.