Clicking the Event details option in the menu on the event dashboard allows you to add/view/edit key information relating to the event, including title, venue, date(s), logo, email address, phone number etc.
The guidance below is for event administrators/ organisers. If you are an end user (eg. submitter, reviewer, delegate etc), please click here.
Go to Event dashboard → Event details.
Click into any field to amend/populate it.
NB - fields marked with an asterisk are mandatory.
Enter:
1) the full event title
2) the event abbreviation
3) the notification email*

*If the email address hasn't been used in the system, it will need to be verified, so click Send verification email if prompted.
If you have the Standard Conference Package, you will have the option to add an additional notification email here.
Continue by adding venue, phone number, website and relevant dates.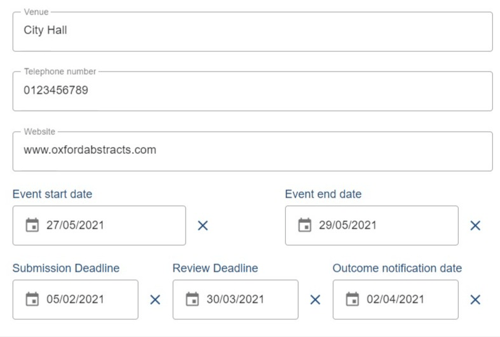 Towards the end of the form, you can add your logo. This should be letterbox or square style.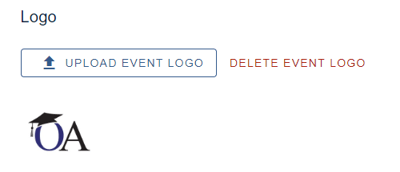 Clicking on More options will reveal the following
1 & 3: Enable third party software providers, API and Eventbrite.
2: Add an optional event code
4: Toggle country list: see below.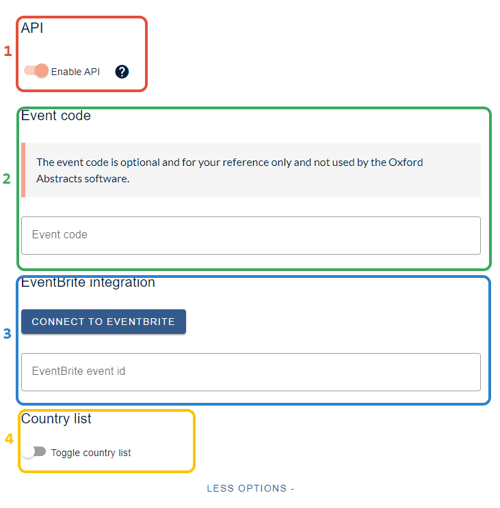 4) Toggle country list
Clicking this allows you to deselect countries (authors and affiliations field - country), should you require.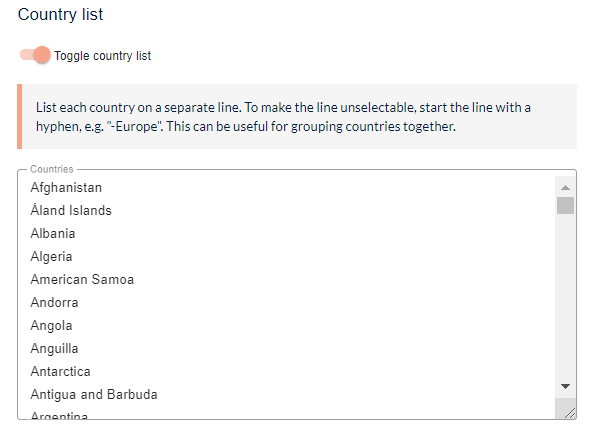 All changes will save automatically.