Setting up your conference platform
Allow submitters to hide abstract from program
This option lets submitters choose whether or not their abstract / poster is displayed in the program.
The guidance below is for event administrators/ organisers. If you are an end user (eg. submitter, reviewer, delegate etc), please click here.
Go to Event dashboard → Form → Submission form
The submission form will then be displayed.
Clicking on the + Question button at the top of the edit view of the submission form will take you to Question types.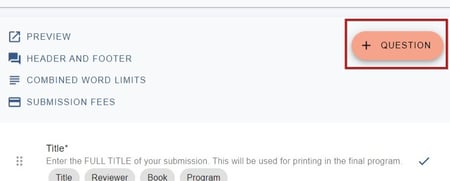 At the bottom of the list of questions, you will see the option below - Program permission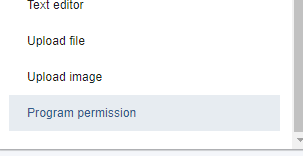 Select it, and click Create selected question, at the top.
Fill in the details to your requirements and click Create Question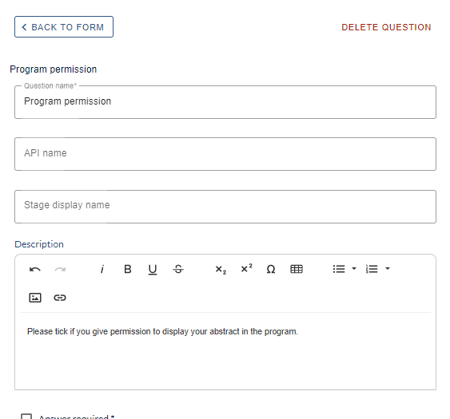 When submitters complete the form, the question will display as below:
If they do not check the box, it won't be possible to view their abstract and the following message will appear: