Preparing for the submission stage
Charging a fee for submission
This feature allows you to charge and collect fees from submitters. It is not available in the FREE package.
The guidance below is for event administrators/ organisers. If you are an end user (eg. submitter, reviewer, delegate etc), please click here.
Go to Event dashboard → Forms → Submission form.
You will see in the top section of the submission form a link to submission fees.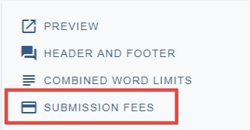 Currently, payments can only be taken via Paypal. Enter the Paypal account email and press return to reveal the set-up form.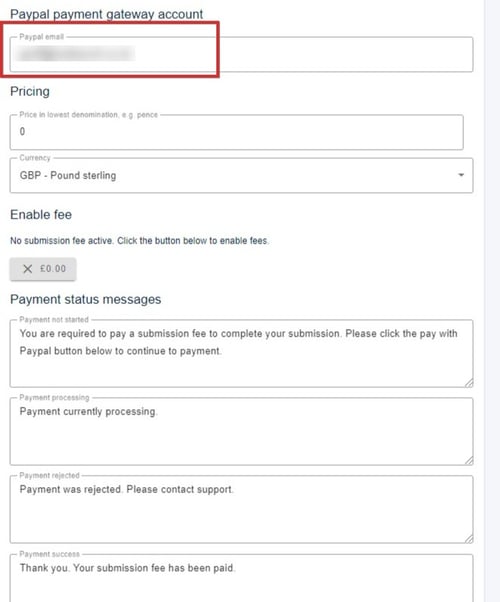 Enter the fee in its lowest denomination.

Click the Enable fee button

Amend the payment status messages, as required.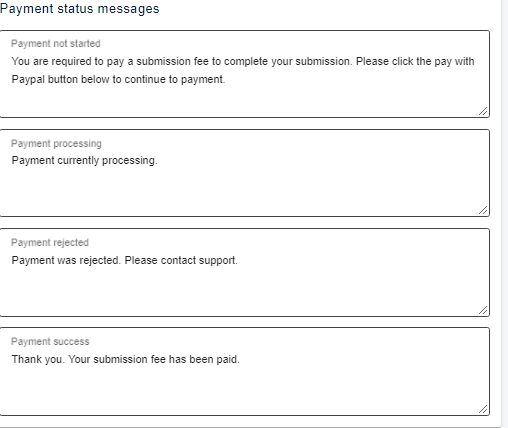 Changes are saved automatically.
After the submitter completes the form, they will be taken to a payment page, as below.