Preparing for symposia submission
Designing the symposia review form
The symposia review form works in a similar way to the abstract review form, but with a set of different default questions.
The guidance below is for event administrators/ organisers. If you are an end user (eg. submitter, reviewer, delegate etc), please click here.
Go to Event dashboard → Symposium → Symposium reviews → Edit review form
The default Symposia review form will be displayed.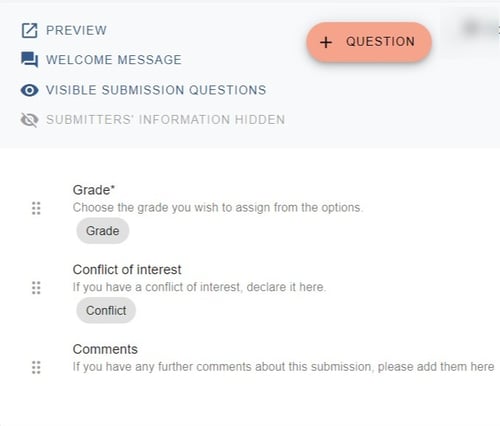 For guidance on question types and setting up the review form, see