Setting up your conference platform
Setting up your program - timezones
Follow the guidance below to set up your timezone.
Go to Event dashboard → Conference → Program Builder → Settings ➞ Timezone
The guidance below is for event administrators/ organisers. If you are an end user (eg. submitter, reviewer, delegate etc), please click here.
NB: Your delegates will set ther own timezones. See here for how this is done.
The Event timezone panel will appear.
Begin by setting your timezone. Click in the field below.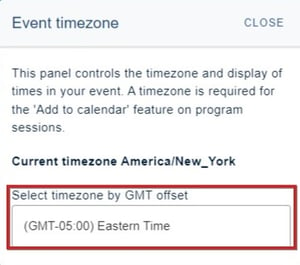 This will reveal a dropdown list of all timezones. Select the one you require.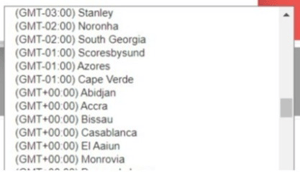 If you would like your conference to be asynchronous, please follow the guidance above and then hide your time / date display.