Setting up your virtual conference
Setting up your program - timezones
Perfect for a virtual conference, the timezone tool allows you to control how timezones are viewed by delegates and other users.
Go to Event dashboard → Conference → Program Builder → Settings ➞ Timezone
The Event timezone panel will appear.
Begin by setting your timezone. Click in the field below.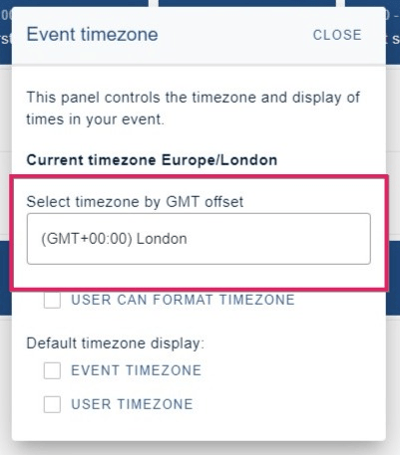 This will reveal a dropdown list of all timezones. Select the one you require.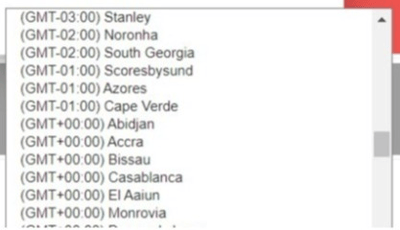 You can then choose from any or all of the remaining options.
Clicking User can format timezone ...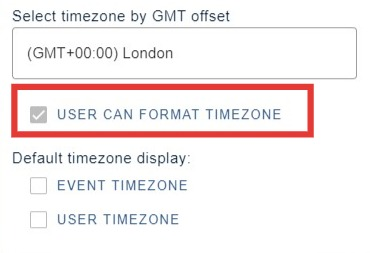 ...enables the user to choose how they would like to view the program (below).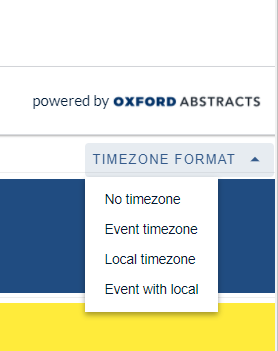 Clicking Event timezone...
Displays the local timezone in the program.
Similarly - selecting User timezone, will display the program in the user's timezone .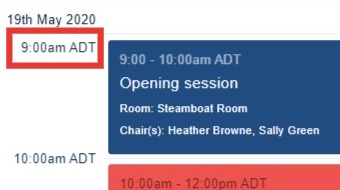 These can be checked simultaneously, resulting in both local and user timezones displaying together.