Learn how to see an overview of your events, and add and remove event, account and API admins.
The guidance below is for account administrators/ organisers. If you are an end user (eg. submitter, reviewer, delegate etc), please click here.
Skip to:
Managing account (client) admins
Click on Manage Account in the relevant account in your personal dashboard.

The default view in this dashboard is your list of events. Click on View to the right of the event you wish to access. This will take you to the event dasboard.

New event
Click to create a new event.

Event admins
Clicking on this link will show a table containing your list of events and details of event admin. Event admins have full permissions over a specific event.
Managing account (client) administrators
Clicking on client admins will display details of those who have account admin access. This will give them permission to all Account administrator functions.
To add a new client admin, click on Add Admins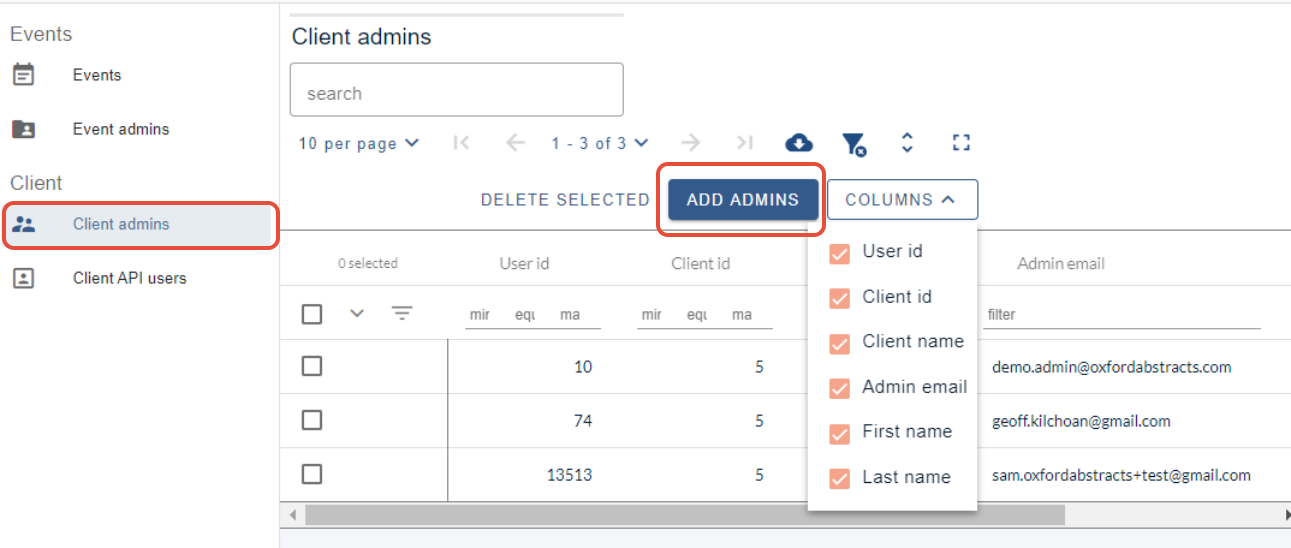 The panel below will appear.
You can review/edit the invitation message by clicking into the Invitation email message field and changing the default invitation message. Paste or type the email address of anyone you wish to invite to be an account administrator in the Admin emails box. These users will help manage the account and will have access to all its events.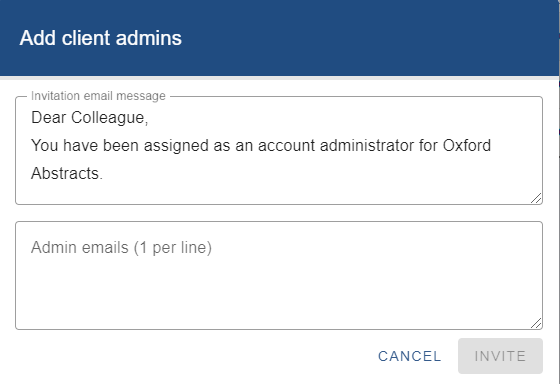 Once you are ready to send the invitations to the account adminstrators, click on Invite. Newly set up account administrators will receive email notification and be invited to register for an Oxford Abstracts account, if they don't already have one.
Removing client administrators
To remove an admin, check the box next to the relevant admin and then click Delete selected.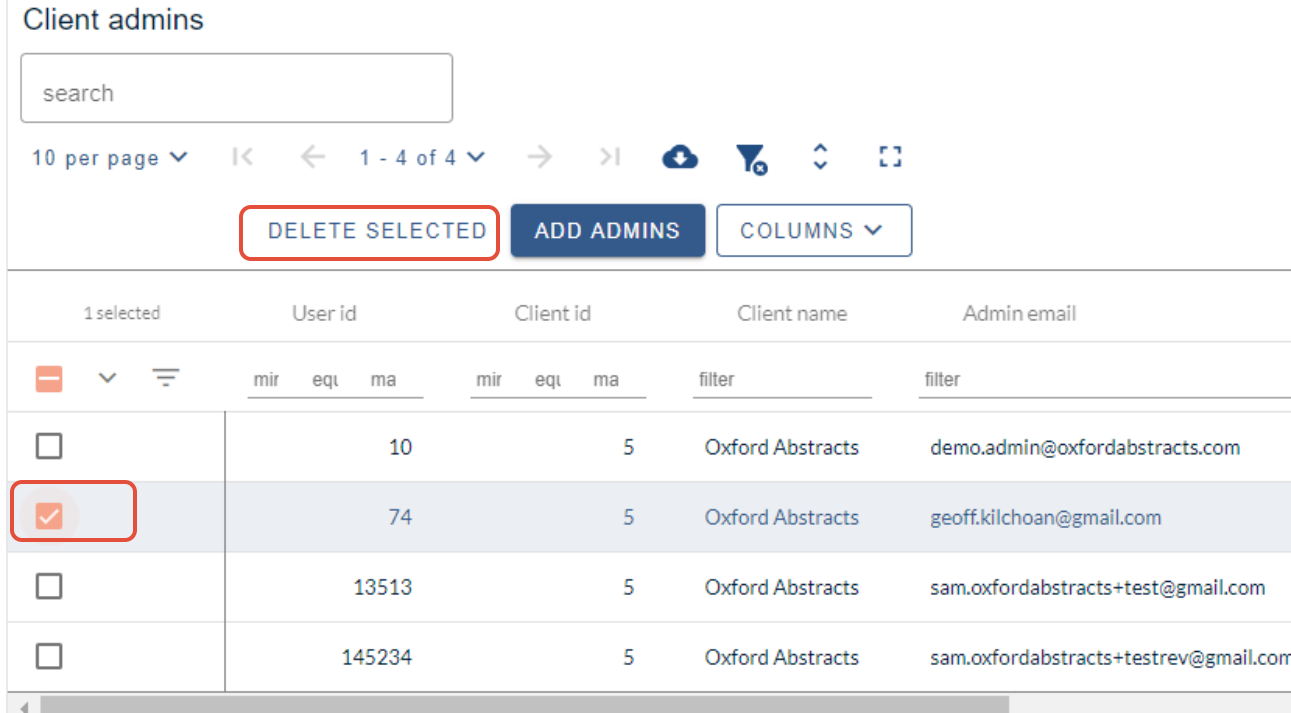 The Client API users button allows you to add API users who have permissions for all the events in your account. To add a user, click Add client API users, and complete the details as you did with client admins above.